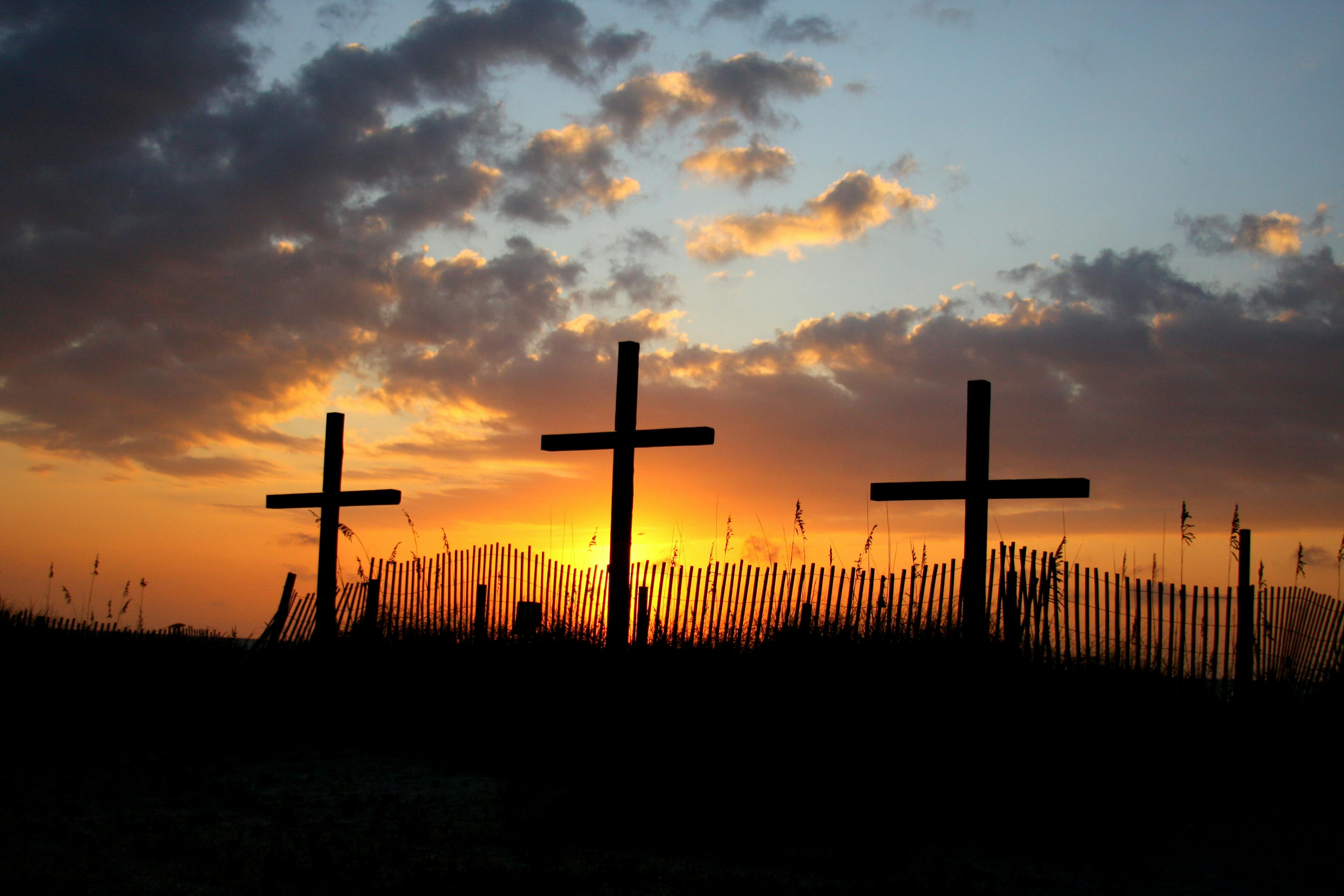 As we approach Easter Sunday, we should reflect on all that God has done for us in our lives and the salvation he has brought through us. Jesus the Christ died, was buried, and resurrected to give all who would believe in Him, eternal life. There were many people throughout history who tried to be the one to save God's people. We see these great people in the Bible and they did some amazing things. Joseph, Moses, David, Elijah, etc. These were great leaders but they ultimately had their own sins and failures and could not bring all people back to God. That is why Jesus had to come. 
Sometimes I wonder, wouldn't it be awesome to talk to these people? What would they say if Jesus were among them? What if we could witness such a divine discussion? Well this sort of discussion did happen and we even got a glimpse of what was discussed. Let's go to Luke 9. Luke 9:28-30 says, "About eight days after Jesus said this, he took Peter, John and James with him and went up onto a mountain to pray. As he was praying, the appearance of his face changed, and his clothes became as bright as a flash of lightning. Two men, Moses and Elijah, appeared in glorious splendor, talking with Jesus." Jesus takes three disciples with him and he changes his appearance in a way unimaginable. Then two renown heroes of the Old Testament, Moses and Elijah appear in a like manner and they are talking with Jesus. The symbolism of Moses and Elijah is unparalleled, representing the Law and the Prophets and God's people. They all had things in common but they were talking with a transformed Jesus.
What would they possibly be talking about? Luke tells us that also. Verse 31 says, "They spoke about his departure, which he was about to bring to fulfillment at Jerusalem." Out of all the things these three could talk about, they talk about Jesus' departure. In other words, they are talking about Jesus' crucifixion which was about to take place in Jerusalem. They each had this in common. Moses led the people out of Egypt, Elijah departed the earth in a cloud, and Jesus was going to die, resurrect, and ascend to heaven in the coming days.
Moses and Elijah were pillars of the old covenant and Jesus represents the new covenant we know live in. Jesus died for all people and when these three get together they discuss how important that is. Therefore, it should be discussed among us as well. This is why we celebrate Jesus, not just on Easter Sunday but everyday for doing what no one else could do.